Hexo (NYSE:HEXO) has been among the worst performing of the cannabis stocks in 2020. A year that began with cautious optimism has turned into slightly "less bad" than 2019 for some pot stocks. But for others, like Hexo stock, 2020 has been more of the same.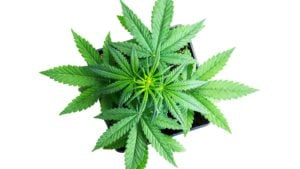 Frequently, a stock like Hexo draws interest from traders who are looking to make a quick profit. I'll caution you that I write for investors, not traders, so I'm not all that impressed with Hexo stock. And it appears I'm not alone.
The stock has not received much attention from analysts (which is a red flag). Only two analysts have published ratings on Hexo. And their average price target for the stock is 80 cents. That's only 8 cents higher than where HEXO stock is trading this morning.
Nevertheless, while it's hard for me to get excited about the shares, it's only fair to explore the problems and the opportunities of Hexo.
A Bet on Hexo Stock Is a Bet on CBD
If I was to make a bullish case for Hexo, I'd point to its launch of Truss Beverages. Through its partnership with Molson Coors (NYSE:TAP), the company is banking (literally) on Canadian consumers having a taste for Truss' non-alcoholic drinks that are infused with cannabidiol (CBD).
Will CBD-infused beverages be more successful than food that contains CBD? That remains to be seen. Edibles and other "derivative" cannabis products were supposed to be a positive catalyst for cannabis stocks this year. And to be fair, they've helped the category stay relevant. But they haven't been the large revenue generator cannabis companies were hoping for.
Still, hope springs eternal, and with the huge Molson Coors behind it, Hexo reported that it has sold more CBD-infused beverages than its competitors in Canada. But the Canadian market has not been large enough to enable cannabis companies to become profitable. To enter the black, they need the United States.
The United States Is Not a Good Market for Truss
In a recent article, InvestorPlace contributor Josh Enomoto cited a Gallup poll from 2019 that said 14% of Americans use CBD products. I agree with Enomoto's belief that the percentage is undoubtedly higher today because of the pandemic. That would seem to be great news for Truss Beverages.
However, its drinks are only available in Colorado.
All of Truss' U.S. production and distribution will be kept within Colorado state lines because it is one of the few states with an established regulatory framework for hemp-derived CBD in food and beverages, according to Hexo.
This is significant because, ultimately, the United States is the market that cannabis companies must be able to penetrate. And CBD-infused beverages are widely available throughout the U.S.
The core of Hexo's business is still rooted in products that contain tetrahydrocannabinol. That is the part of the cannabis plant that makes people high. And on that front, the outlook in the U.S. is still not clear.
Investors looking to the Biden-Harris administration as a lifeline may be disappointed, since decriminalizing cannabis is a far cry from legalization.
Hexo Is a Troubled Company
It's possible that Hexo is about to get its act together. However the last time I wrote about Hexo was in January of this year. At that time, I mused about the company's "this time it's different" mantra. That was when the stock was trading around $1.60. HEXO stock is now changing hands for less than half of that.
And in order to avoid having its stock delisted, the company is set to undertake an eight-for-one reverse stock split in December. As InvestorPlace columnist David Moadel wrote recently, a company's share price rarely goes up after a reverse- stock split.
Selling more beverages than any competitor in Canada may be enough to draw the attention of day traders. However, ultimately Hexo has to show that this time is really different. Otherwise the stock isn't worth the 80 cents per share that analysts are calling for.